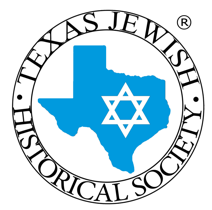 Our History
In 1980 Rabbi Jimmy Kessler of Galveston published letters in The Jewish Herald-Voice of Houston and in The Texas Jewish Post of Dallas/Fort Worth calling for the creation of a historical society to preserve the history of the Texas Jewish experience.   As a result, in March 1980 a first Gathering of interested Texans took place in San Antonio to organize the Texas Jewish Historical Society, with Rabbi Kessler as its first president. Today, the Texas Jewish Historical Society has over 550 members.  Since its founding, the TJHS has sponsored and encouraged research, publications, and projects on Texas Jewish history, providing a forum for scholars, students, journalists, and genealogists. 
TJHS Officers and Board of Trustees
Officers 2021-2022
President – Sheldon Lippman (Austin)
1st Vice President – Sonny Gerber (Houston)
2nd Vice President – Joan Linares (Baytown)
3rd Vice President – Janice Gerber (Houston)
Recording Secretary – John Campbell (Austin)
Corresponding Secretary – Amy Milstein (Frisco)
Treasurer – Ben Rosenberg (Sugar Land)
Historian/Archivist – Sally Drayer (Dallas)
Parliamentarian – Susan Zack Lewis (Big Spring)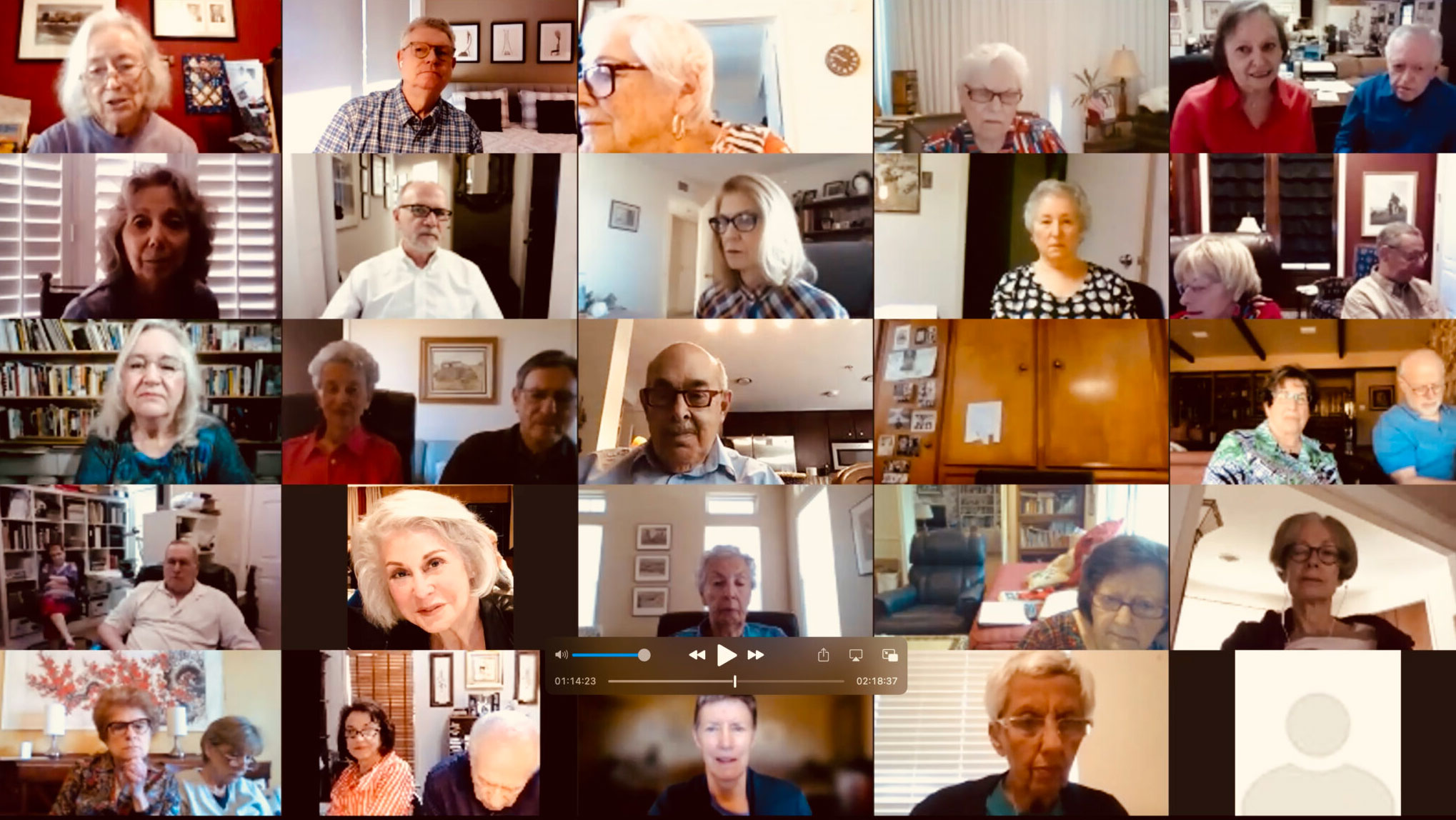 Board of Trustees, 2020-2022
Ruthe Berman (Houston)
Deidra Cizon (Dallas)
Gordon Cizon (Dallas)
Marlene Eichelbaum (San Antonio)
Mel Eichelbaum (San Antonio)
Michael Furgatch (Brownsville)
Jeffrey Josephs (Austin)
Joan Katz (Houston)
Louis Katz (Houston)
Kay Krause (Dallas)
Bob Lewis (Big Spring)
Marilyn Lippman (Dallas)
Jane Manaster (Dallas)
Mitzi Milstein (Longview)
Ruth Nathan (Houston)
Dr. Marc Orner (Abilene)
Jack Solka (Austin)
Betty Weiner (Houston)
Michael Wolf (Beaumont)
Joyce Wormser (Pearland)
Board of Trustees, 2021-2023
Jim Bernick (Beach City)
Willie Braudaway (Del Rio)
Gayle Cannon (Austin)
Nelson Chafetz (Austin)
Joyce Davidoff (El Paso)
Jules Frapart (Brownsville)
Lynda Furgatch (Brownsville)
Sharon Gerber (Houston)
Dolly Golden (Austin)
Kathy Kravitz (Austin)
Cindy Lindauer (Austin)
Eric H. Nelson (Houston)
Susan Novick (El Paso)
Samylu Rubin (Dallas)
Alan Selzer (Houston)
Laurie Selzer (Houston)
Susan Septimus (Houston)
Barbara Green Stone (Dallas)
Phyllis Turkel (Houston)
Cynthia Wolf (Beaumont)
Past Presidents
1980-1982 – Rabbi Jimmy Kessler (Galveston)*
1982-1984 – Frances Kallison (San Antonio)
1984-1986 – Lionel Schooler (Houston)*
1986 – Ed Lax (Dallas)
1986-1989 – Ginger Jacobs (Dallas)
1989-1991 – Milton Smith (Austin)
1991-1993 – Fay Brachman (Fort Worth)
1993-1995 – Don Teter (Baytown)
1995-1998 – Barbara Rosenberg (Sugar Land)*
1998-2000 – Helen Wilk (Houston)*
2000-2002 – Jack Gerrick (Fort Worth)
2002-2004 – Charles B. Hart (Temple)*
2004-2006 – Marvin Rich (Houston)
2006-2008 – Vickie Vogel (Austin)*
2008-2010 – Sally Drayer (Dallas)*
2010-2012 – Howard "Rusty" Milstein (Longview)*
2012-2014 – Marc Wormser (Pearland)*
2014-2015 – Debra "Debbie" Weingarten
2015-2017 – David Beer (Dallas)*
2017-2019 – Davie Lou Solka (Austin)*
2019-2021 – Susan Zack Lewis (Big Spring)*
* Living past presidents serve on Board of Trustees
Bylaws
The Texas Jewish Historical Society was established on January 26, 1980 at the First Gathering of interested persons, held in San Antonio. On February 15, 1980, the Texas Secretary of State issued Charter #509732 incorporating the Texas Jewish Historical Society, Inc.