Jewish Cemetery Historic Designations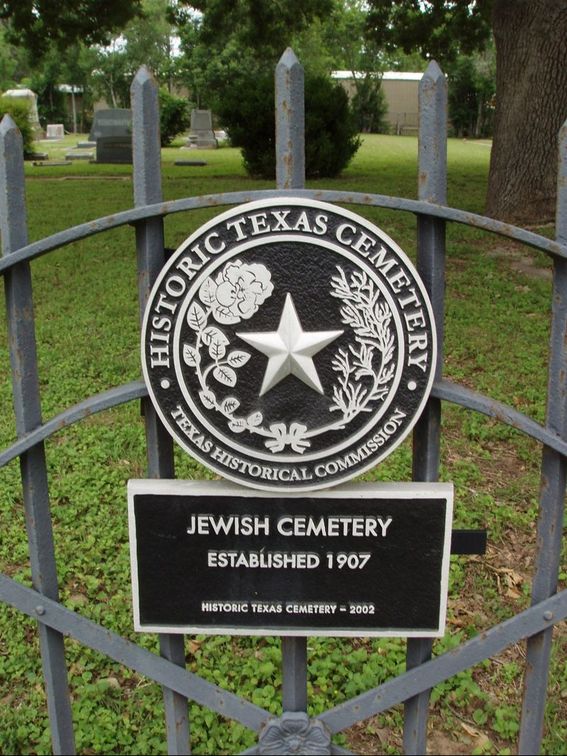 The Texas Jewish Historical Society sponsors a project for identifying, locating, and documenting Texas Jewish cemeteries. In addition to honoring the memories of those buried in often forgotten cemeteries, important new historical, sociological, demographic, and genealogical information can be obtained from a rediscovered cemetery.
Another goal of this project is to facilitate the awarding of "Historic Texas Cemetery" designations and markers by the Texas Historical Commission. A cemetery is eligible for Historic Texas Cemetery designation if it is at least 50 years old and is deemed worthy of recognition for its historical associations. The designation can serve as a legal instrument preventing encroachment on the grounds of a cemetery. To date, TJHS has facilitated Historic Texas Cemetery designations for cemeteries throughout Texas, including Houston, Marshall, Fort Worth, Paris, Gonzales, LaGrange, Navasota, Gainesville, and Galveston.
For questions or further information regarding the TJHS Jewish Cemetery Historic Designations Project, contact historic-designations@txjhs.org.
Click below for Information about obtaining a Historic Texas Cemetery designation by the Texas Historical Commission .